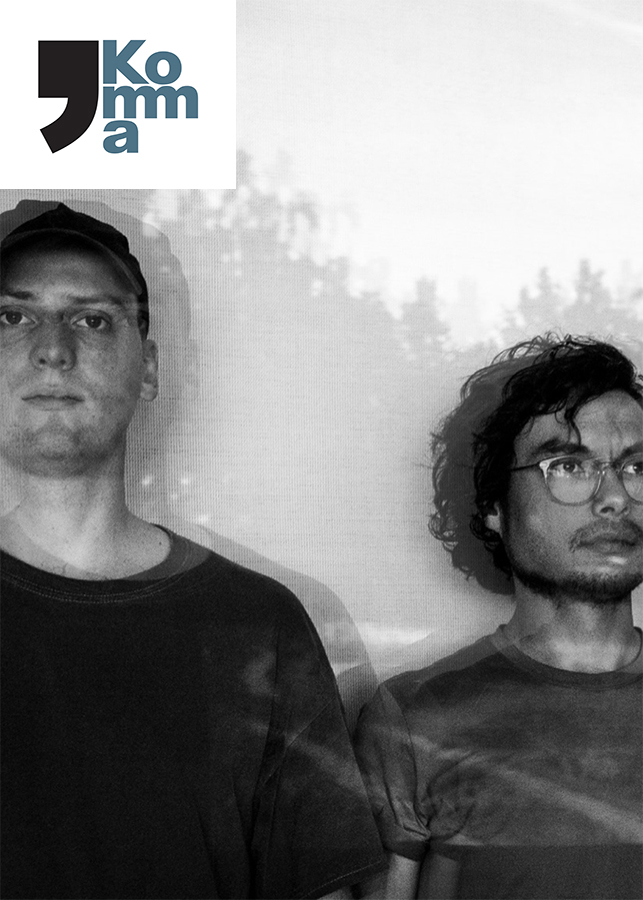 REYER
KOMMA #13 - composition / sounds
comment on 'What is this World?'
13.02 2022
REYER is the one-take ambient duo of Reggy van Bakel and Remy Alexander. Together they create their musical ideas; with roadmaps through areas of inspiration the road is always different, while the view remains the same throughout the journey. Every meeting has a unique sound due to the changing use of instruments and set-ups. In making the choices for certain set-ups, they are inspired by the concert or recording location.
They will work with tape loops and will be inspired by the exhibition 'What is this World?' by Bik Van der Pol; just like the exhibition, which develops and grows in time, they also want to take this fact as a starting point for their compositions.
REYER will be working in PARK several nights during the exhibition period. The performance of this KOMMA and KOMMA #12 is on Sunday 13 February.
Collaboration with De Link Tilburg.
Click here for an explanatory text by REYER (in Dutch).