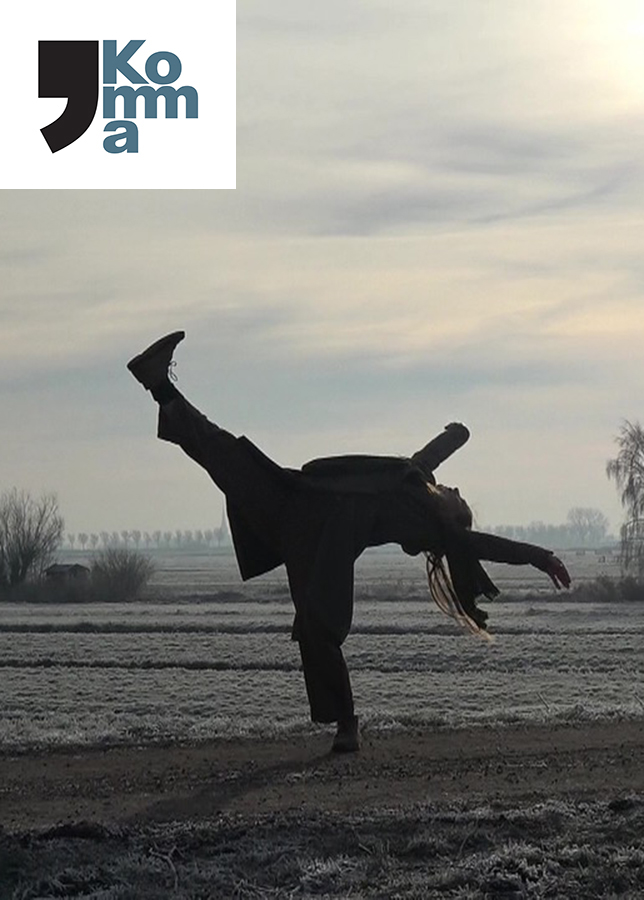 KAMEE FRIELING (& ARI PETERSE)
KOMMA #12 - dance, performance, choreography
comment on 'What is this World?'
13.02 2022
Kamee Frieling is a dancer and choreographer. She graduated from the dance academy fine and performing arts Fontys, Tilburg in 2021. For many years she has danced and choreographed in productions by Company TiNaNiNi and performed at dance and theatre festivals in the Netherlands and abroad. For example, she has toured in Israel, Kenya, Nepal, India and Germany. In 2019, she danced "Nomad" by Sidi Larbi at De Nederlandse Dansdagen in Maastricht. She has worked with PRA music theatre, BOOST company, Schweigman& and EIlit Marom at KORZO, among others. Kamee has been nominated for the Jacques de Leeuw Award 2021
Ari Peterse is mime player, artistic director, and founder of Company TiNaNiNi. He is a graduate of the MIME program Amsterdam School of the Arts.
He has worked with Tom Jansen, Will and Pepijn Spoor, Steven Wasson, Jan Langedijk, The Lunatics and Unieke Zaken, among others. With Jan Langedijk's group he won the Dutch MIME prize.
In 1997, Ari founded TiNaNiNi and has been creating and performing with his company ever since.
He taught physical theatre at the Artez Theatre Academy in Arnhem and at the AHK Mime Academy in Amsterdam.
Kamee Frieling & Ari Peterse respond to 'What is this World?' by Bik Van de Pol and work in PARK in week 5 (Jan 31 - Feb 3). The performance of this KOMMA and KOMMA #13 is on Sunday 13 February.
Collaboration with Impresariaat Kunsten.