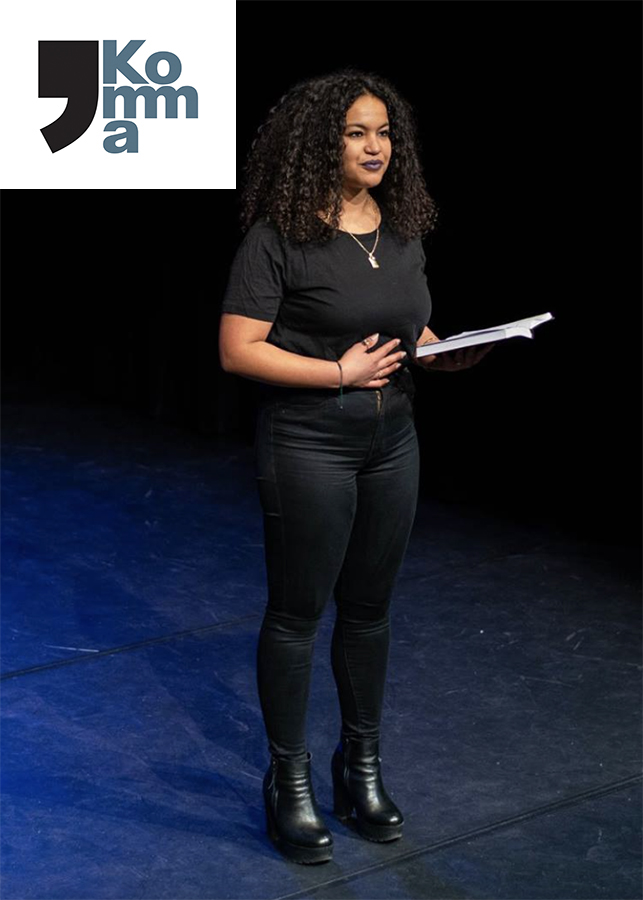 HOUDA BIBOUDA
KOMMA #7 - spoken word performance

comment on 'Summer Residency Tyna Adobewale'


15.08 2021

During Tyna Adebowale's residency, three KOMMA activities take place; three artists react to Adebowale's work or enter into a dialogue with her and develop a new work. Houda Bibouda is one of them.

Houda (1992) is a writer under the pseudonym Tough and Vulnerable and knows how to cut your heart on stage with both themes. Houda is committed to social issues, has started an anti-racism action group called For Our Community in Tilburg and organizes Safe Space events. For the past two years she has been coordinator at Poetry Circle Nowhere and production contact at The Stage. She is currently developing the side program for a performance by House of Nouws. She is a fiery lady who sees and feels strength in vulnerability, although the latter is not always easy. Her official debut was with Wordsplay during International Womans Day in 2019 and has since taken to several stages.

The performance took place on Sunday August 15. Look down here for a video impression or click here.

Collaboration with Tilt, Tilburg.
Photo Seye Cadmus.