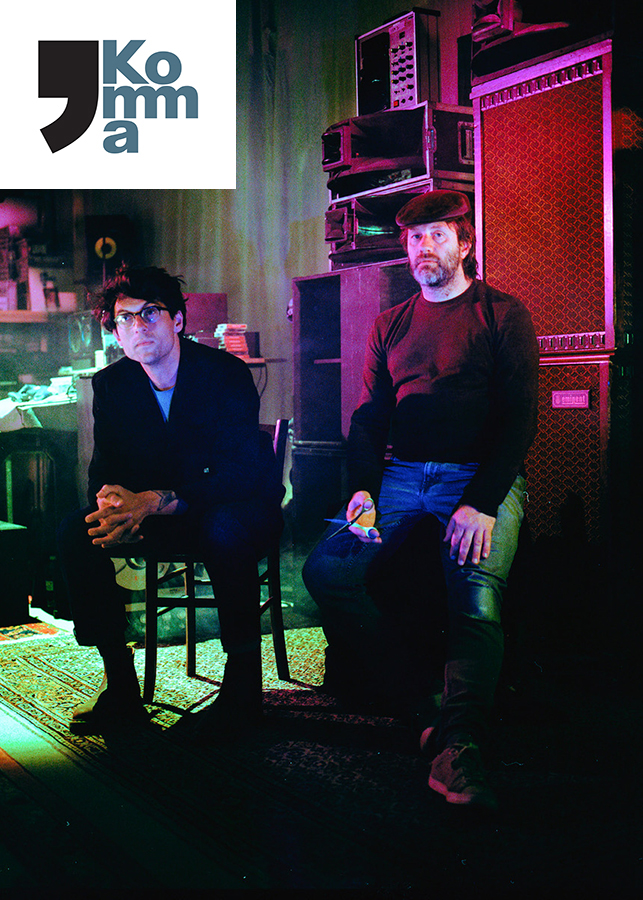 HET CONCREET WITH GUEST PERFORMANCE OF KRISHNA SUTEDJA
KOMMA #23 - music/sound
comment on 'Story of the Mountain that grew too fast....'
11.02 2023
Het Concreet is a Tilburg-based sound collective founded by composers Mathijn den Duijf and Mathijs Leeuwis and philosopher Anneroos Goosen. Het Concreet explores the domain of sound. In the studio of Het Concreet, analogue sound techniques find their way into actuality. In the spirit of the analogue music pioneers of the last century - Éliane Radigue, Brian Eno, Pierre Schaeffer - Het Concreet is working on the experimental music of tomorrow.
Why analogue techniques? Working with analogue material means working with attention and surrender. The material is unpredictable, but gives infinite depth of sound. In an age of speed and manufacturability, we find in analogue tape something of what makes us human: materiality, capriciousness and aesthetics.
Het Concreet responds to the exhibition 'Story of the Mountain that grew too fast (and a Dog called Candide)' by Vincent Dams. The performance is on Saturday, February 11, at 3.30 pm.
Photo: Yomi Rabiu