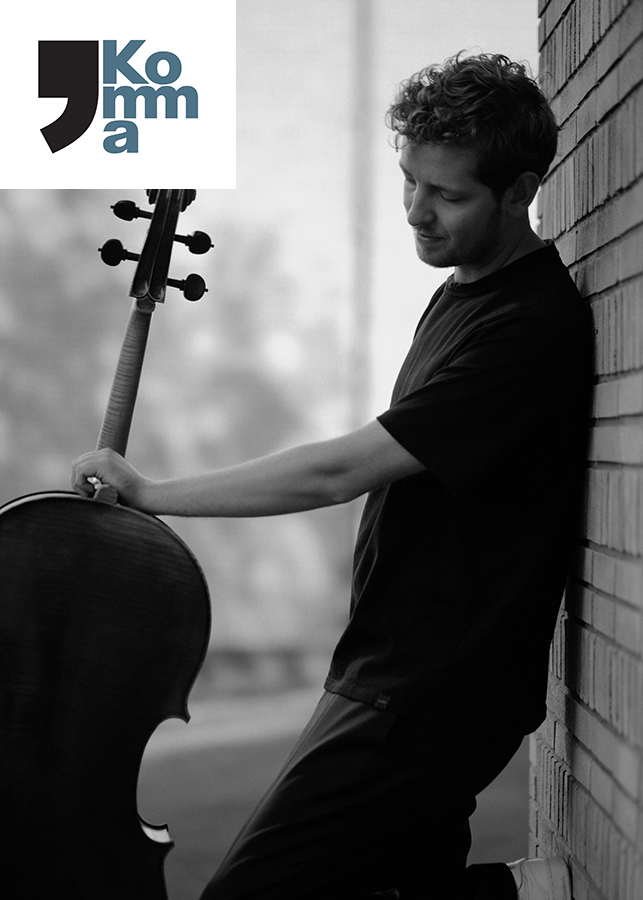 DIEDERIK SMULDERS
KOMMA #20 - cello
comment on 'Promising II'
26.11 2022
Versatile cellist Diederik Smulders graduated cum laude at the Royal Conservatory of The Hague with teacher Lucia Swarts. Before that, he completed his bachelor's degree at the Fontys Conservatory in Tilburg with teacher Paul Uyterlinde. While studying in The Hague, Diederik followed a specialization program in modern music in collaboration with the Asko|Schönberg Ensemble and the New European Ensemble. Diederik currently lives in The Hague.
As a freelance cellist, Diederik has played in various orchestras and ensembles, including the Asko|Schönberg Ensemble, the Residentie Orkest, the Balletorkest, the Metropole Orkest and Kamerata Zuid. During the Spring Festival in The Hague he played the cello concerto 'Last Words' by Martijn Padding accompanied by members of the Ensemble Academy conducted by Gregory Charette. In addition, he has had the world premiere of Vlad Chlek's cello concerto 'Möbius Strip' accompanied by the Brabant Chamber Orchestra.
Diederik is very interested in new music and experiments with improvisations and playing graphic scores. He has done intensive research on the painter Wassily Kandinsky, who wrote extensively about his synesthesia and the connection between art and music. Together with the Portuguese percussionist Ricardo Oliveira, Diederik forms the Grafik Duo with which he uses Kandinsky's paintings as graphic scores. Diederik was also part of De Link's house ensemble and has premiered works by Anthony Fiumara, Stefan Prins and Thomas Larcher, among others.
Diederik reacts to the exhibition 'Promising II'. The performance takes place on Saturday, November 26 at 3:30 pm.
Cooperation with De Link.