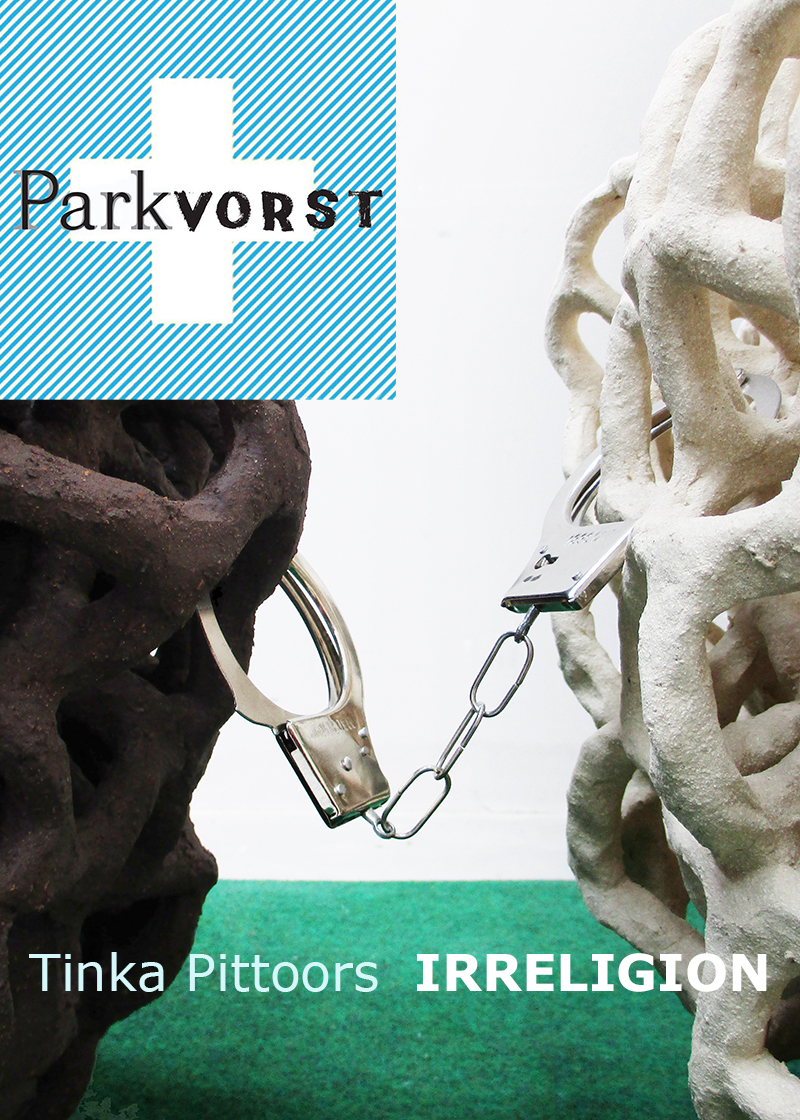 TINKA PITTOORS - IRRELIGION
PARKVorst - exhibition in De NWE Vorst
19.05 2017 - 07.07 2017
Tinka Pittoors
The second artist we present in PARKVorst is Tinka Pittoors (BE). In the space of PARKVorst she realizes the in situ installation Irreligion which reflects the space in an absurd setting in which a deer and a ceramic sculpture are the protagonists. She sees the carpet in the room as a stage where a quiet scene plays, a story without beginning and end, the course is filled in by the imagination of the spectator.
Pittoors was in the EKWC in Oisterwijk until the end of April where she could realize a part of the work displayed in PARKVorst. In her installations the utopia of a makeable world is central. She creates her own universe by combining banal items with colorful homemade new shapes and structures. Thus images are created that balance between the two worlds, the real one and the one made by her.
De NWE Vorst is a theater that focuses on the performing arts and PARK is a space that focuses on contemporary visual art. We join forces in realizing the new initiative PARKVorst with presentations of art in De NWE Vorst. We focus on artists who are at the boundery of the visual arts and the performing arts. That may be installations or artwork with an element of time or a performative element.
The exhibition opens on Friday, May 19 at 5 pm and runs until Friday, July 7.
Open Tue/Fri between 10 am and 5 pm and in the evenings and weekends 2 hours before and 1 hour after the end of a theater performance.
Address PARKVorst:
Theater De NWE Vorst
Willem II straat 49
5038 BD Tilburg NL
013 5328520
Click HERE for a text by Tinka
In the media: