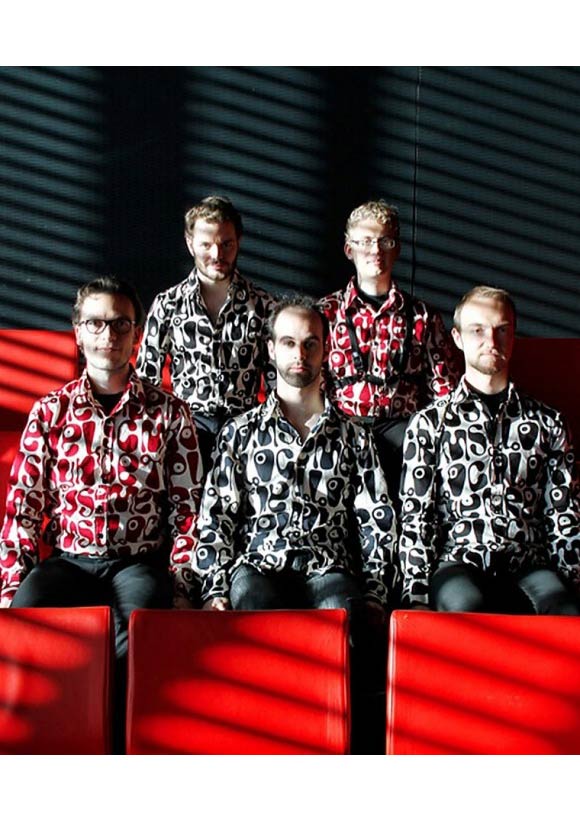 TEMKO
concert
03.05 2014
What happens when you lock up a young dog – in this case a classical contemporary guitarist – together with a metal bass player, a clarinetist, a jazz pianist and a percussionist? The most uncommon improvisations take place, surprisingly fresh compositions and arrangements are made around one common theme and shared fascination: minimal music.
TEMKO is named after origami artist Florence Temko - known for her transparent but challenging structures that are never really elusive.
TEMKO is:
Erwin Muller: bass clarinet
Rogier Telderman: piano / fender rhodes
Ramon Lormans: percussion / drums
Aart Strootman: guitar / composition
Fred Jacobsson: bass
TEMKO plays some freshly developed material in the beautiful acoustics of the PARK space – arranged Meshuggah songs and (new) pieces by Aart and Fred.
Saturday, May 3, 2014
From 5 to 6 pm
No entrance fee, just good music!