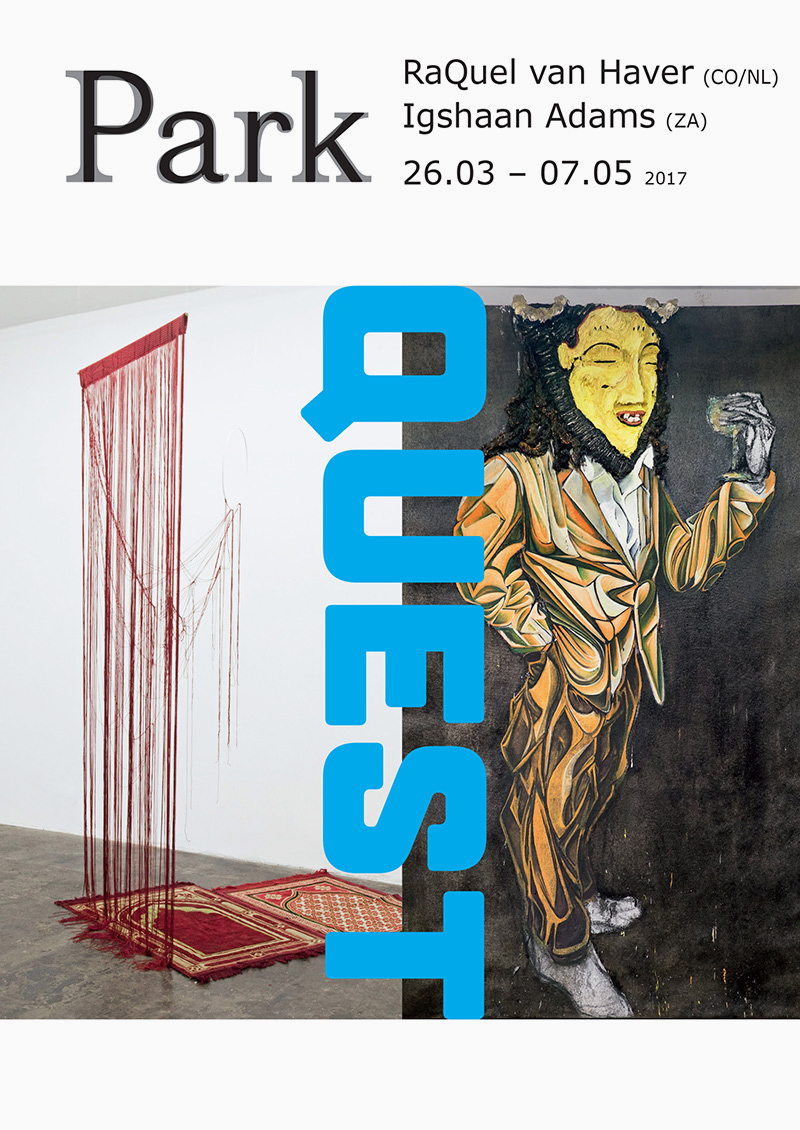 QUEST
exhibition
26.03 2017 - 07.05 2017
RaQuel van Haver (CO/NL)
Igshaan Adams (ZA)
A duo exhibition with works from RaQuel van Haver (CO/NL) and Igshaan Adams (ZA). PARK shows a duo presentation by relatively young artists of which the one makes raw, monumental figurative paintings and the other constructs exquisite objects of old textiles. Van Havers large and bizarre works are a quest for identity. This also applies to the subtle installations of the young South African Igshaan Adams.
It is our pleasure to invite you to the opening of the exhibition on Saturday, March 25 at 4 pm which will be performed by Suzan Russeler, curator TextielMuseum, Tilburg.
Click HERE for the exhibition guide (only in Dutch).
In the media: