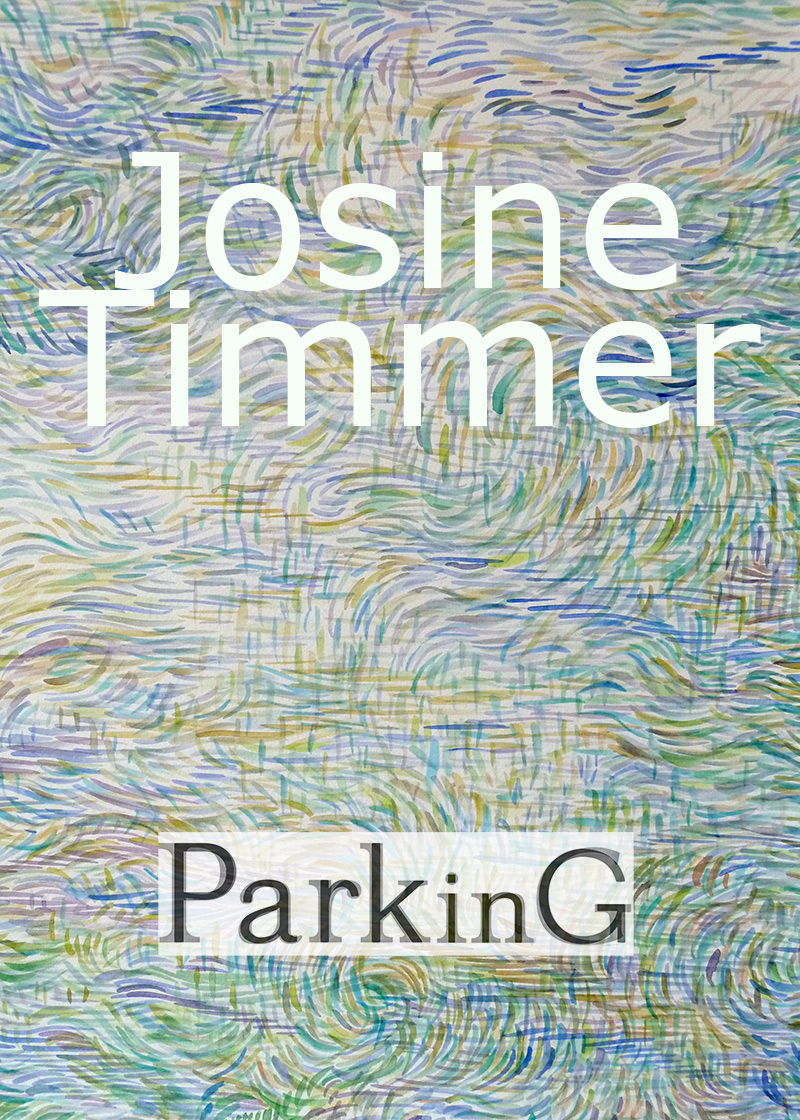 PARKING - JOSINE TIMMER
PARKinG - exhibition in Goirle
04.11 2016 - 09.01 2017
The new PARKinG exhibition in CC Jan van Besouw shows the work of Josine Timmer. She makes subtle drawings and watercolors on paper, often in large formats.
She says of her work:
"I my work I refer to nature in which everything is constantly in progress and movement. This movement, fluid and organic, I draw. Shapes, composed of amorphous and smooth lines, flow into each other, they seem to constitute something, but move in a different direction. By working stroke after stroke, I come to the next maneuver/region/line. In this way the movement I pursue, unfolds in the creative process. In my work, what you see has to remain open to let the look and thoughts wander about.
At PARKinG I show new watercolors. They are layered works, constructed of light touches, in a meandering pace. The layering and interweaving remind us of a tissue, a light blanket."
Josine Timmer (1982) received her Bachelor of Fine Arts at the Academy CABK Constantijn Huygens in Kampen in 2004, and her Masters at the University of Science and Arts Sint Lucas in Ghent, Belgium in 2007. She exhibited, among others, at Kunsthal KAdE in Amersfoort, Nieuw Dakota in Amsterdam and at Vincent van GoghHuis in Zundert, were she worked as an artist-in-residence at the guest studio in 2014. In the same year she participated in the exhibition 'Maria Hemels Blauw' in PARK, Tilburg, curated by Marc Mulders. In November-December of this year she takes part in the group exhibition 'In a state of flux' in Kers Gallery in Amsterdam, which she co-organizes. She lives and works in Amsterdam and Bussum.
PARKinG (PARK Goirle) is the partnership between PARK and CC Jan van Besouw. PARK realizes exhibitions of contemporary professional visual arts in the niches of the foyer of the Cultural Centre. Each year there are four presentations of mostly young artists who are also included in the exhibition program of PARK. At each exhibition a public event takes place, such as a lecture or an interview, focusing on the exhibiting artist and the content of the work shown.
In the media:
Goirles Belang - 09-11-2016