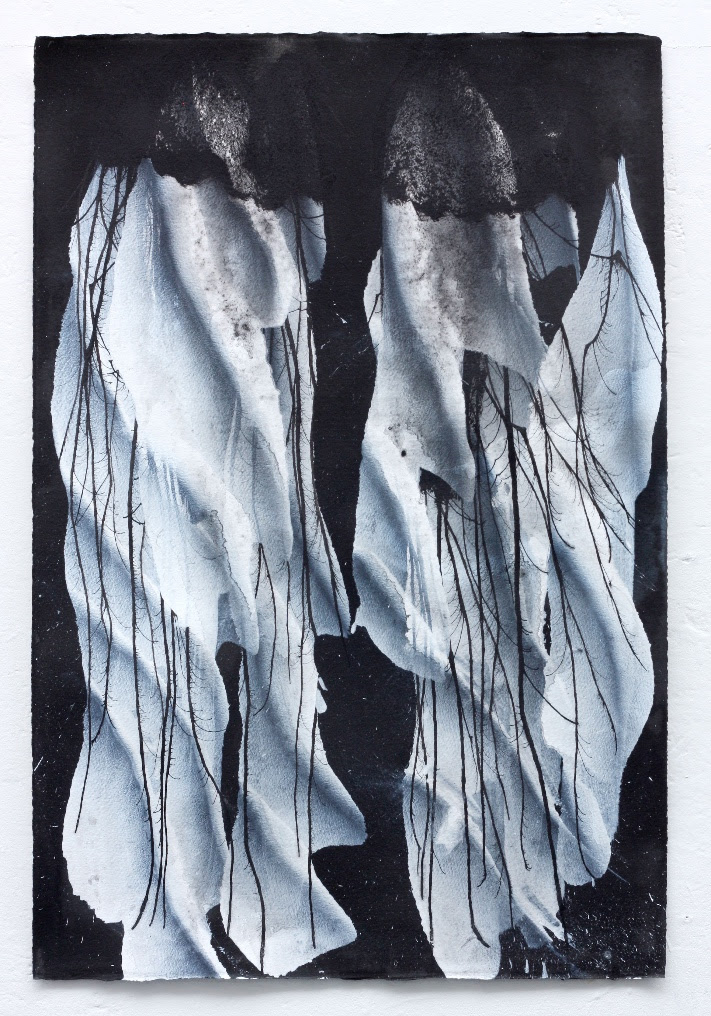 PARK EDITIE
Reinoud van Vught
09.09 2018 - 21.10 2018
Reinoud van Vught
On the occasion of the fifth anniversary of PARK, Reinoud van Vught creates an edition of 7 original works on paper. They are on sale for €650,- each, framed (if wanted for €500,- unframed).
The works can be viewed at the exhibition 'Rose des Vents' from 9 September to 21 October.
You can sign up for this edition when you visit the exhibition or via info@park013.nl.
The distribution of the works will take place on the basis of a draw and will take place after the exhibition has ended.
The work shown here is one of the works of the edition:
For C.Y. (feuilles)
2018
56 x 38 cm
ink, marble powder and acrylic on 300 grams St Cuthberts Mill Saunders Waterford