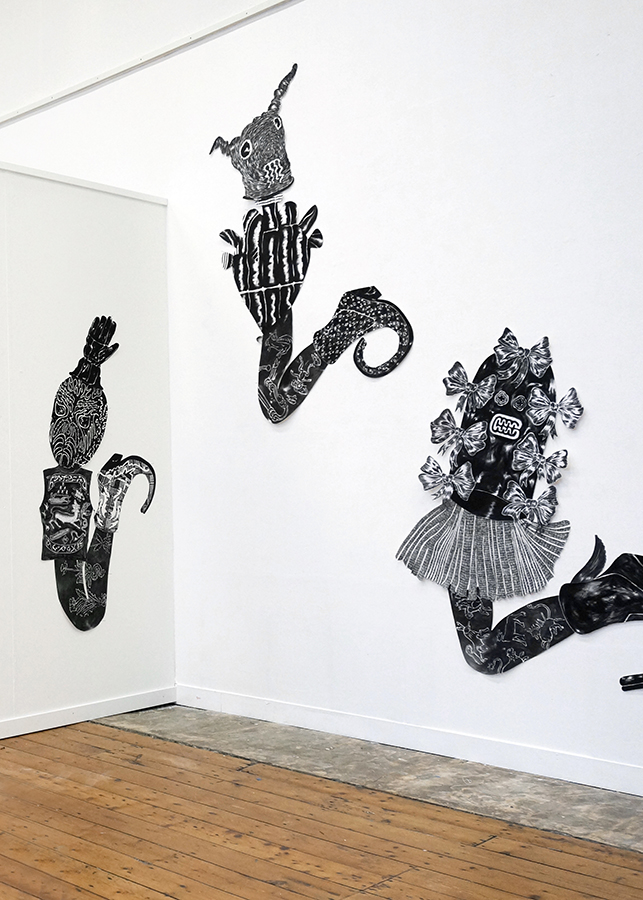 PARK-AVOND FIGUUR
artist talk
03.03 2022
NOTE: Unfortunately this activity has been cancelled due to corona of some participants.
On Thursday evening March 3 PARK organises an evening in the context of the exhibition FIGURE. On this evening the participating artists Nina van de Ven, S. Lloyd Trumpstein and Jesse Fischer will be interviewed by Liza Voetman. The conversation will focus on the exhibition, the concept of 'figuration' and the art climate in Tilburg: the city from which they all work and which calls itself 'City of Makers'.
S. Lloyd Trumpstein often makes narrative paintings that contain a critical wink. Together with Jeroen de Leijer and Marjolein Schalk, he founded the artists' initiative Wobby.club.

Nina van de Ven is fascinated by attributes and symbolism from many cultures and the way in which religious, political, cultural or ethnic minorities express themselves in relation to the mainstream or power.

Jesse Fischer gives dreams, people, places, objects and memories a place in his works; they are used to create an alternative, personal reality. After graduating from AKV|St. Joost, Fischer concentrated on what he finds really important: painting.
You are most welcome.
Thursday March 3, 2022
PARK open 7:30 pm
Talk 8 - 9:15 pm
Afterwards there is opportunity for a drink at the bar, closing at 10:30 pm
Admission € 5,-