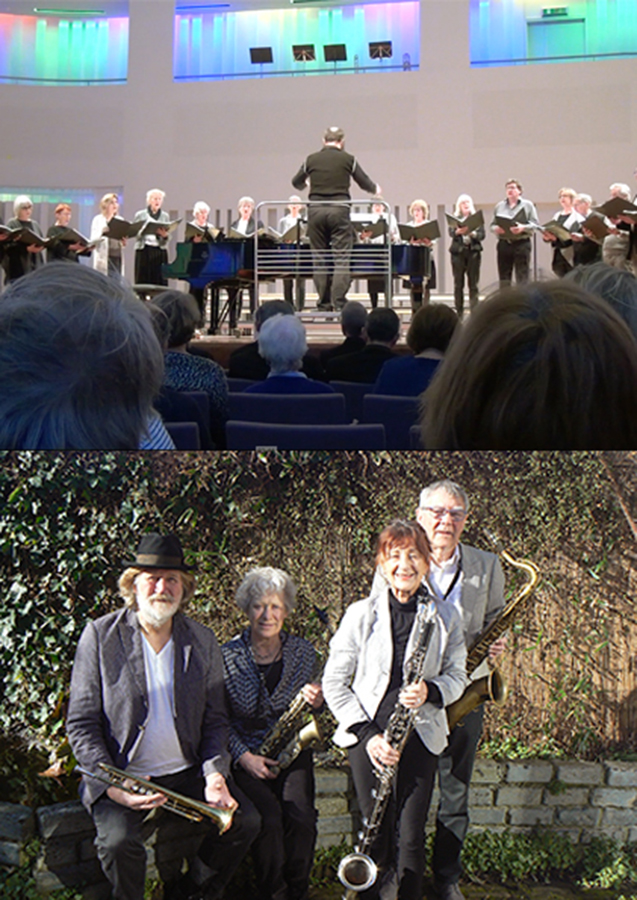 PARK-AVOND DEINING EN KWARTAIR
concert
23.05 2019
A concert by the choir Deining and the wind instruments quartet Kwartair, both from Tilburg.
The choir Deining mainly sings classical non-religious choral music with an emphasis on originality. In recent times they have been studying the compositions of contemporary Brabant composers. During this performance they will perform a number of these works. Deining is under the musical direction of Jan Janovcik and currently has 22 members.
The quartet Kwartair does not opt for one particular style but plays a wide variety of music, ranging from the Middle Ages to Baroque to a modified style of Simon and Garfunkel. In addition, they also play their own arrangements and compositions. The quartet consists of Peter Kostelijk-trumpet, Olga Coolen-alto saxophone, Cees van Baardewijk-tenor saxophone and Peggy Maas-bass clarinet.
Costs: € 5 (including coffee and tea upon receipt)
PARK open: 7.30 pm
Start of program: 8 pm