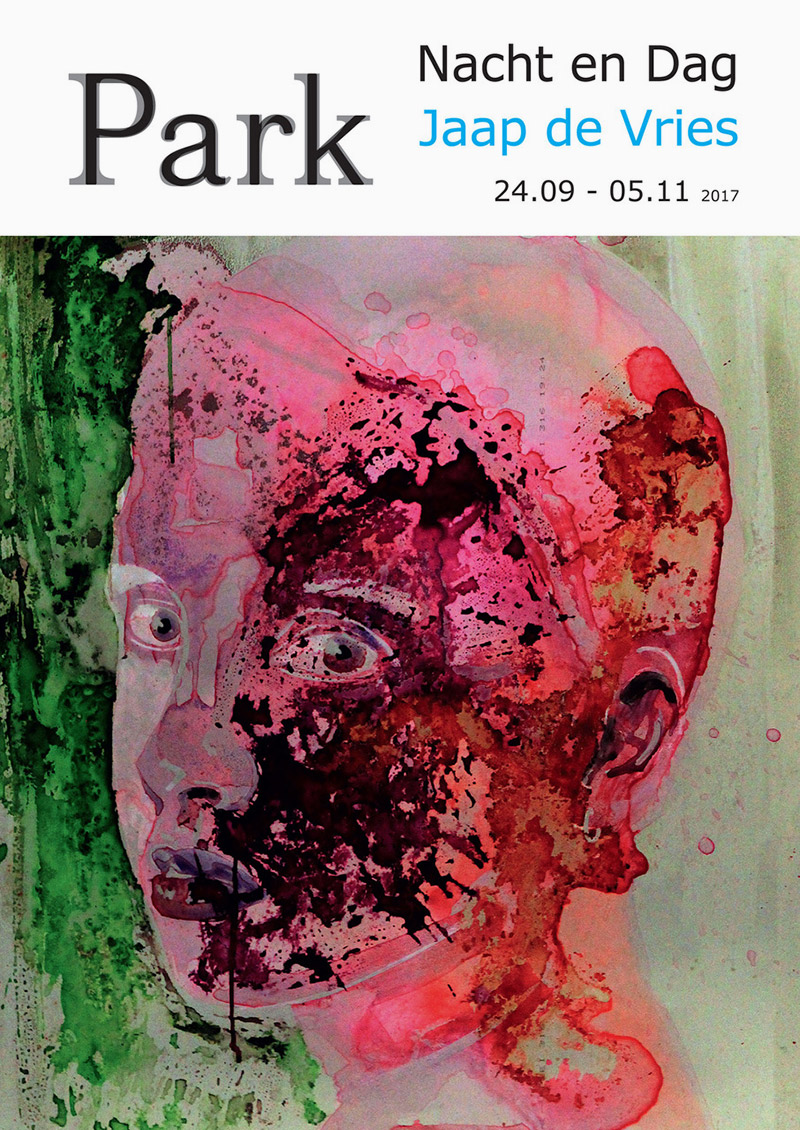 NIGHT AND DAY
exhibition Jaap de Vries
24.09 2017 - 05.11 2017
In Night and Day PARK shows the versatile oeuvre of the in 2014 deceased Jaap de Vries.
PARK was allowed to put this exhibition together from the estate of De Vries, painter of life and death. There is a selection from his paintings and works on paper. In addition, the exhibition also shows a glimpse of his studio.
The opening on Saturday, September 23 at 4pm is performed by art critic Frits de Coninck.
Jaap de Vries (1959-2014) worked his life long on an intriguing oeuvre. He used all means to make the big riddle of human existence tangible. In his watercolours, drawings, paintings on paper and on offset plates, sculptures and films, he showed man and the world in a sometimes uncomfortable nudity. Because behind the appearance of the outside there also shelter fears and secret desires. He painted the threat in beauty, the night that can not exist without the day. For Jaap de Vries, in his own words, art was the way to create space for the shadows in us. Nothing was innocent to him, not even beauty.
A brochure designed by Berry van Gerwen with texts by Frits de Coninck will accompany the exhibition, free for all visitors.
Click here for the exhibition guide (in Dutch).
In the media:
Brabants Dagblad - 21-09-2017
Tilburgse Koerier - 22-09-2017
NRC / NRC Next - 27-09-2017
nrc.nl - 27-09-2017
chmkoome's blog - 07-10-2017
Metropolis M - 14-10-2017
Trendbeheer - 03-11-2017