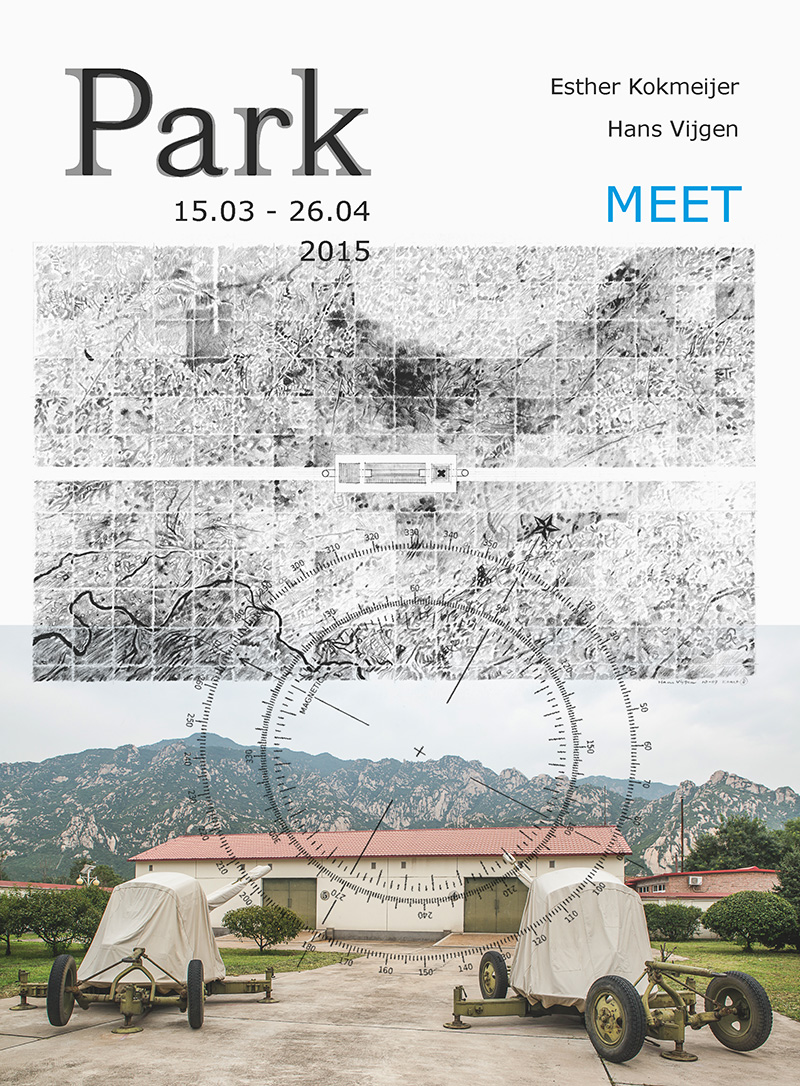 MEET
exhibition
15.03 2015 - 26.04 2015
Two hundred years ago, our view on the world was changed radically by scientists like Gauß and Humboldt: they were convinced that by measuring the world they would gain greater knowledge. This exhibition brings together two artists who, each in their own way, visualize the world through the imagination of measurement processes.
The show will be opened on Saturday, 14 March at 5 pm by Marijke Goeting, art historian.
Esther Kokmeijer is funded by the Mondriaanfonds and O&O Rotterdam.
For the text of the opening speech by Marijke Goeting, click here (only in Dutch)
In the media:
'Packed with a fine overflow of the opening in De Pont; double exhibition MEET by Esther Kokmeijer and Hans Vijgen in that wonderful high Park space. Beautifully minimal strong work by Esther Kokmeijer: a grid of tape measures. Hans Vijgen shows among others a big number of models: a meticulously designed and neatly drawn encyclopedic project.'
Trendbeheer
Exhibitionist - 10-03-2015
De Tilburgse Koerier - 12-03-2015
Trendbeheer - 16-03-2015
Goirles Belang - 08-04-2015