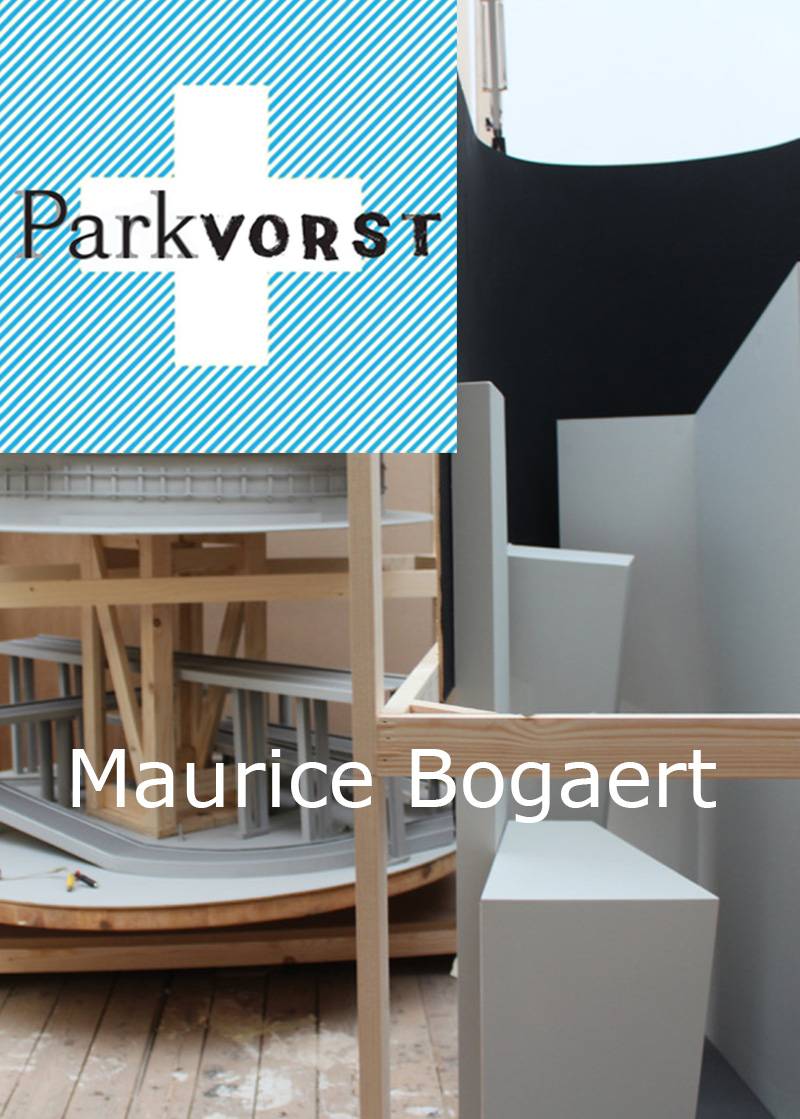 MAURICE BOGAERT - WANDER
PARKVorst - exhibition in De NWE Vorst
10.02 2017 - 25.03 2017
Maurice Bogaert
De NWE Vorst is a theater that focuses on the performing arts and PARK is a space that focuses on contemporary visual art. We are delighted to join forces next year and to realize the new initiative PARKVorst with presentations of art in De NWE Vorst. We focus on artists who are at the boundery of the visual arts and the performing arts. That may be installations or art work with an element of time or a performative element.
The first artist shown in PARKVorst is Maurice Bogaert. In his work he focuses on what he calls cinematic architecture. He explores the relationships and functioning of the architecture and the moving image, both in models as in life-size installations. His works are theatrical scenography, the audience is both spectator and actor.
The installation 'Het Wezen van de Stad' has a central role in his exhibition WANDER in De NWE Vorst. In the installation the town serves as the protagonist, as an organism in a permanent state of change. It shows a metabolism of construction and destruction. It is a fusion of installation, live cinema and written text.
In recent years Bogaert's work has been exhibited among others at Festival a/d Werf (2011), Over het IJ Festival (2015) and at Art Rotterdam (2016). This spring new work can be seen not only in PARKVorst, but also in DordtYart (Dordrecht) and Anningahof (Zwolle).
The exhibition opens on Friday, February 10 at 5 pm and runs until Saturday, March 25.
Open Tue/Fri between 10 am and 5 pm and in the evenings and weekends 2 hours before and 1 hour after the end of a theater performance.
Address PARKVorst:
Theater De NWE Vorst
Willem II straat 49
5038 BD Tilburg NL
013 5328520
Click here for the website of De NWE Vorst
In the media: