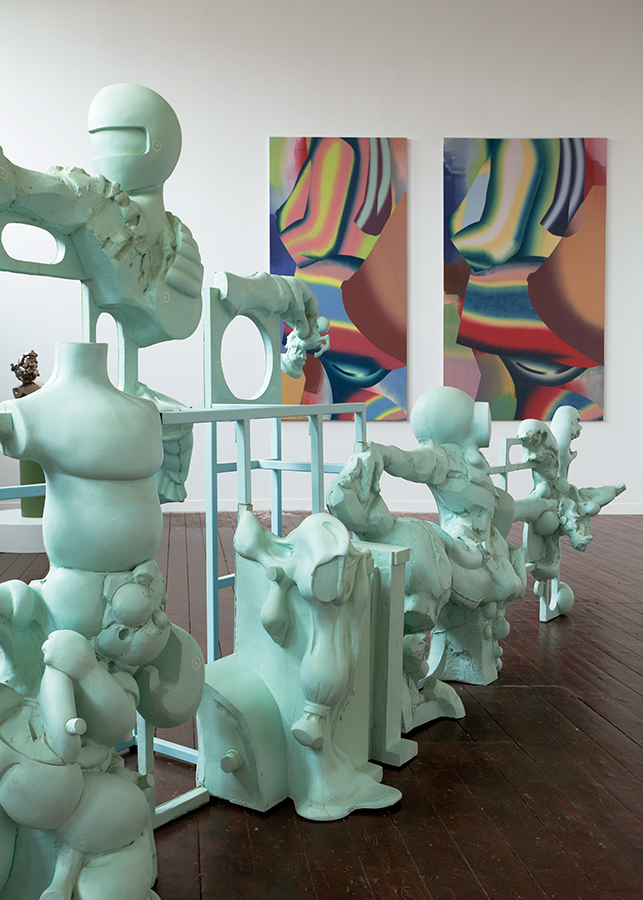 KUNSTENAARSGESPREK
closing talk and finissage
06.05 2018
Hadassa Emmerich (NL/BE)
Nadia Naveau (BE)
To conclude the exhibition Islands In The Stream, PARK organizes an artists' conversation. Art historian Liza Voetman will have a converesation in an informal setting with the two exhibiting artists about their work in general and about the exhibition in particular.
Both artists use a visual language that has both abstract and figurative elements. With Emmerich this leads to 'expanded painting' and with Naveau to complex baroque sculptures and installations. Where Emmerich refers in her work to exoticism and identity, Naveau reflects on art history but equally on contemporary pop culture.
Sunday 06.05 2018 at 3pm.
You are cordially invited to attend this meeting. Admission is free, but please rsvp before May 5.