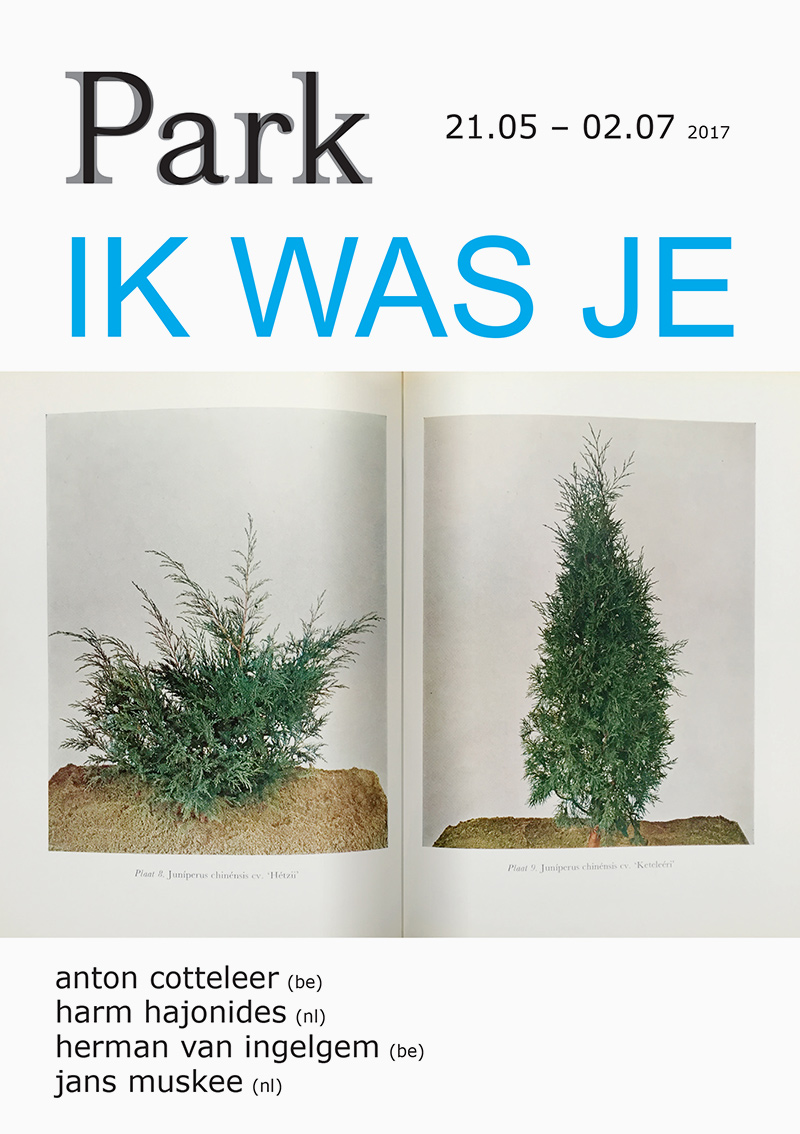 IK WAS JE
exhibition
21.05 2017 - 02.07 2017
Anton Cotteleer (BE)
Harm Hajonides (NL)
Herman Van Ingelgem (BE)
​Jans Muskee (NL)
Four artists, two from Belgium and two from the Netherlands, each question the privacy of our imagination in their own way; how we fool ourselves into feeling safe in our youth, in our dreams, our bodies, our homes, between our belongings and in our words. They show 'constructions of security'. This gives us the psychological structures of Herman Van Ingelgem (BE) alongside the secret domesticity of Jans Muskee (NL); Anton Cotteleer's (BE) encapsulated corporality alongside the paper shelter and linguistic consolation of Harm Hajonides (NL).
Guest curator Chantal Breukers.
It is our pleasure to invite you to the opening on Saturday May 20 at 5 pm. Writer Kristien Hemmerechts (BE) and visual artist Karin van Pinxteren (NL) will supplement IK WAS JE in their own way.
Click HERE for the exhibition guide (in Dutch)
Click HERE for a text of Karin van Pinxteren (in Dutch)
Click HERE for a text of Kristien Hemmerechts (in Dutch)
In the media:
De Tilburgse Koerier - 18-05-2017
Galeries.nl - Anke Roder - 21-05-2017
Brabants Dagblad deel 1 - 24-05-2017
Brabants Dagblad deel 2 - 24-05-2017
chmkoome's blog - 07-06-2017
Trendbeheer - 12-06-2017
H ART Magazine 171 deel 1 - 15-06-2017
H ART Magazine 171 deel 2 - 15-06-2017