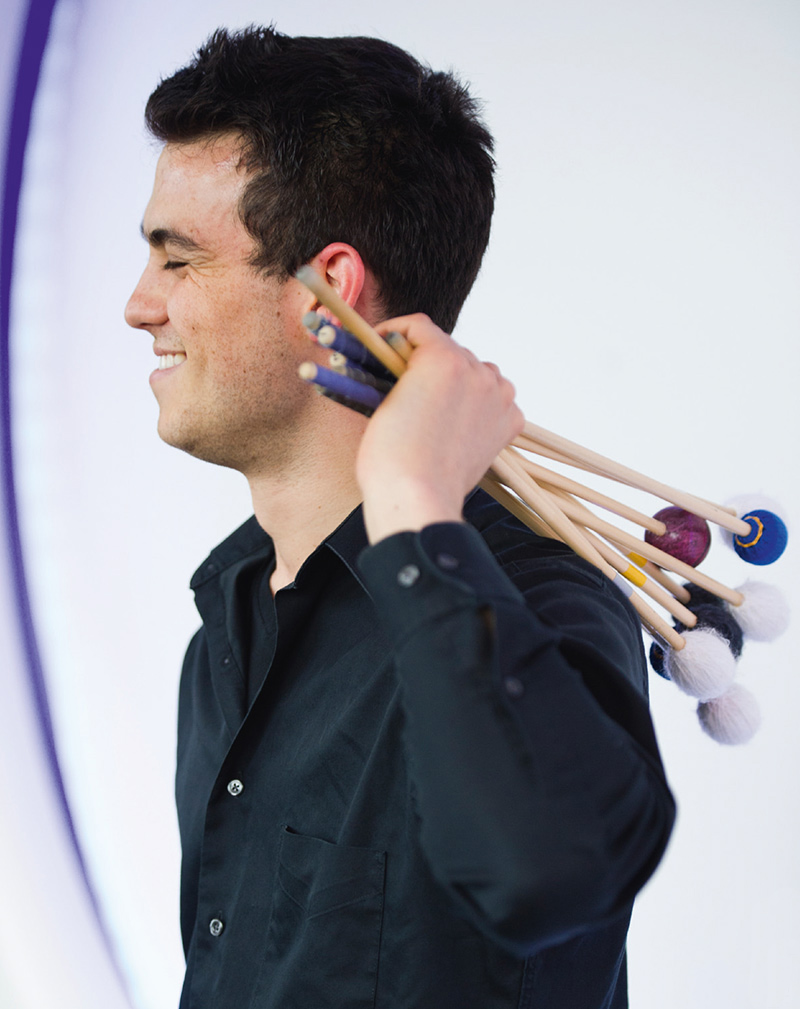 Garrett Mendelow
concert
06.02 2014
Percussionist Garrett Mendelow (1989, USA) is 2nd prize winner TROMP 2012. Mendelow is a young multitalented American percussionist. He has won many prestigious awards and plays both solo and in chamber ensembles.
This evening he will bring a solo program. Attention Wilco fans: before the break Mendelow plays a complete set dedicated to composer and drummer of American indie rock band Wilco, Glenn Kotche.
Organization in collaboration with Tromp Percussion Festival and Muzieklab Brabant.
program:
- Monkey Chant - Glenn Kotche
- Mobile - Glenn Kotche
- Projections of what might ... - Glenn Kotche
- One Study, One Summary - John Psathas
- Psappha - Iannis Xenakis
Thursday, February 6, 2014.
Start 20:30 pm / doors open 20:00 pm
Admission €4, friends of PARK pay €2.