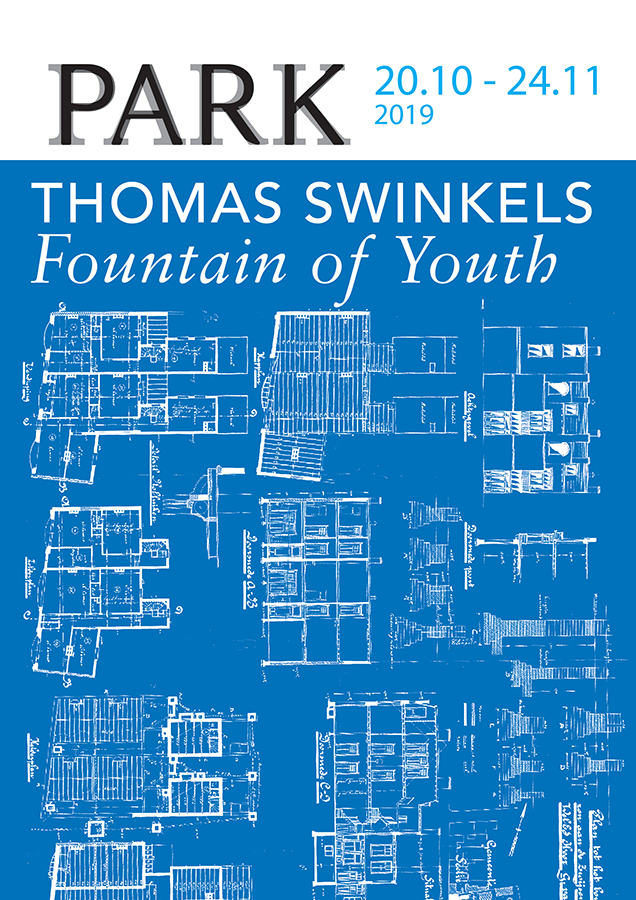 FOUNTAIN OF YOUTH
exhibition Thomas Swinkels
20.10 2019 - 24.11 2019
Thomas Swinkels (NL)
PARK shows the solo exhibition Fountain of Youth by Thomas Swinkels (Tilburg, 1988). In his installation, Swinkels uses his personal image archive from a former squat in the city, consisting of Digital8 video images, snapshots and telephone photos. These come together in PARK in a new installation.
In 2015, Swinkels completed the Visual Arts course at the AKV St. Joost in Breda. Last summer, after a two-year work process at De Ateliers in Amsterdam, he ended the period sucesfully. From an anthropological perspective, Swinkels investigates and observes systems and how they can be adapted to his needs.
Swinkels is interested in invasive phenomena in our urban environment. His video works, photo prints and spatial sculptures refer to this, but at the same time form a personal system in the space of PARK. They enter into a dialogue with each other and the space, but also with the city. On the screen Between YOU & ME by artist duo Martin and Inge Riebeek, located next to the former squat, Swinkels shows video images that he recorded with a thermal camera. A short, abstract representation shows the traces of a hand that touches the building. This extends the boundaries of the exhibition space.
You are cordially invited to the opening of Fountain of Youth on Saturday, October 19 at 4 pm. This is done by Xander Karskens, director of De Ateliers in Amsterdam. Admission is free.
A small edition appears with the exhibition.
Click here for the opening speech by Xander Karskens (in Dutch).
Click here for the exhibition guide (in Dutch).
In the media: