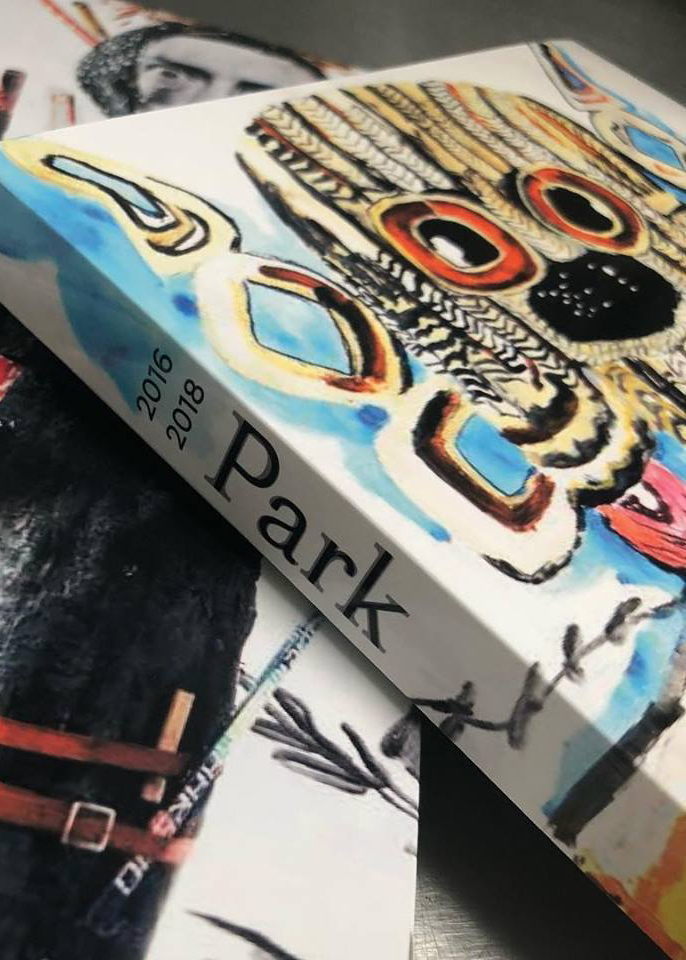 BOEK PARK 2016-2018
book launch
16.12 2018
On Sunday 16 December 4 pm the book launch of the book PARK 2016-2018 took place. Our former chairman Hanneke Doevendans presented the first copy to alderman of culture Marcelle Hendrickx.
At the same time the closing of 'Fields of Joy' took place, an exhibition with works by Piet Dieleman, Jan van der Ploeg and Beat Zoderer. Gert Gering will be playing music from his extensive record collection in the afternoon from 4 till 6 pm.
The book is an overview of all exhibition projects, all 200 exhibiting artists and all extra activities in the period 2016-2018. The richly illustrated full-color book with hard cover, contains texts by Esther Porcelijn and Rob Moonen in Dutch and English and is designed by Berry van Gerwen. It counts more than 240 pages and appears in an edition of 600 copies.
The cost of one copy is € 20, - including 6% VAT, excluding shipping costs. With multiple copies we give a discount of 20% on the total amount of the purchase. You can submit your order directly here.
Shipping costs within the Netherlands are € 5 per copy, within Europe € 10 per copy, outside Europe € 20,- per copy You can also purchase a copy at PARK during and after the book presentation. Cash and pin both accepted.